THE TEAM
THE SALON >
---
Let our experienced team look after you and leave feeling your best. Whether you are looking for expert colour, cutting edge styling or the latest beauty treatments, we have the experience to advise you and the friendliness to make you feel at home.
Martin is the owner of No 74 Hair & Beauty London. Born in Dresden, Germany he has been in London for more than 12 years.
After finishing his A-levels, Martin completed his national service in Landau in der Pfalz, near the cities of Stuttgart and Heidelberg. Living on the border with France gave him a completely different view of Germany and he changed his plans from wanting to go to university to training to be a hairdresser.
His training involved nearly four years of study covering hairdressing, make-up and beauty therapy.  From 2003-2006 he was lucky enough to work with one of the top European hairdressers; Holger Knievel at his salon Friseurstudio Knievel in Dresden. Friseurstudio Knievel has been established for almost 20 years and works in many areas – fashion, costume, make-up as well as hair and beauty. For many years the salon has been nominated for the L'Oreal Professional Colour Trophy and while there Martin worked on the hair, make up and costumes for the Mercedes Benz Fashion Show in Berlin, Catwalk Dresden, the famous Semper Opera Ball and styled the hair for the German national volley ball team in Saxony.
After three years in London with Franco & Co in Clerkenwell, Martin opened No 74 Hair & Beauty London in October 2009. Within a year of opening he had won 'Entrepreneur of Year' at the Creative HEAD It List awards. The award was presented to the hair stylist under 30 years old who had opened the most fresh and unique salon in the UK during that year. The award is a great achievement both in being judged and recognised by such names as Andrew Barton and Beverly Streeter to name a few.
Martin's core clients include MP's, politicians and CEO's of leading FTSE 100 companies such as EasyJet, Barclays Capital, and Fujitsu. His strengths are in working with women who want body and excellent shape or a dramatic colour change and men who are looking for strong, clean lines and a detailed and precise hair cut – almost with the German concept of 'Vorsprung durch Technik'! Clients who like their cuts to last between 8-12 weeks are in perfect hands with Martin.
Martin has been working with brands such as Wella SP, Sebastian Professional, Kadus, L'Oreal Professional, Kerastase, Yon-ka Paris and OPI to ensure he uses the best range of products in the salon. On an independent basis he is consulting for big brands such as P&G and Wella, advising them on new products, packaging and marketing amongst other topics. 
With over 12 years' experience and a combined 57 years' experience in his team, Martin builds strong relationships with clients, so much so that many have become close friends and he regularly gets invited to social occasions. Due to his open nature, he has a bird's eye view of many things in life.
Contact Martin in the salon on 020 7490 8555 or mobile 07856 221377 
Martin is an extremely talented hairdresser as well as being highly personable, reliable and someone you can trust. DavidC
---
With over twenty years' experience and a diploma in hair colouring, Dennis is a specialist in finding the perfect cut and colour. He is passionate about working with you to develop a unique style that expresses your personality.
Originally from Berlin, Dennis trained at its top salon, Berndjfriseure, where he subsequently worked for 18 years. He was also involved in training apprentices, session work and took part in many local charity events and has won several awards including:
L'Oreal Colour Trophy | Schwarzkopf German Hairdressing Award | Wella Trend Vision | Berlin Becks Fashion Week | Britain's Best
Dennis has been living in London for over two years and when he's not cutting and colouring, he loves exploring architecture, photography and fashion.
---
Sibel hails from a small village in Bavaria in Germany. With almost 10 years' experience in hairdressing, she joined No 74 a year after we opened.
Clients come from far and wide to see Sibel for her take on what's fashionable right now, her friendly manner and calm approach.
Sibel enjoys experimenting with colour and restyles and bringing out the best in her clients. She gets a buzz from working with clients who are looking for a new look and discussing her ideas with them so they come up with the best style and they leave happy and looking their best. She is particularly skilled with highlights and men's cuts as well as more complex styling that requires a creative approach. She particularly enjoys doing hair styles for big parties and events and some of her favourites have been for a Russian ball and the Dash magazine party.
Before joining No 74 she worked at Franco & Co in Clerkenwell and Headmasters in Mayfair.
Away from cutting and styling, Sibel works on the window display for the salon and the Pinterest site, using her creative skills to interpret key trends.
Outside of work. Sibel can be found out and about in London enjoying music and performance art – she's the cool one in the salon, in the know about all the latest things!
Sibel has recently started university and is in the salon every Saturday and at other times. To book with Sibel call the salon on 020 7490 8555 or contact us.
Sibel was very friendly,she took time to listen and discuss my hair colour and hair cut.The salon was very relaxing and
the staff are delightful. Yvonne C
---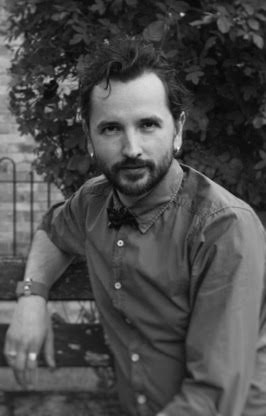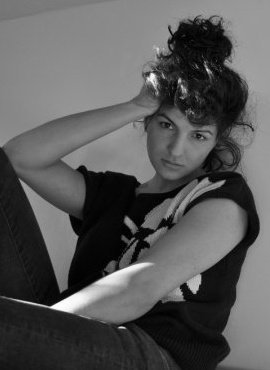 ---